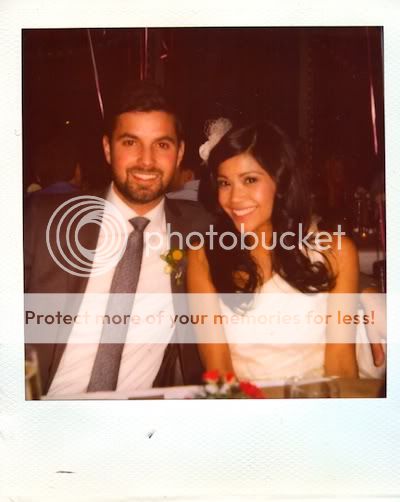 A belated
Congratulations!!!
is due to Tracy & Jake on their marriage! Here are a few of our favorite Polaroids and photos from the celebration, including a shot of Tracy's antique engagement ring and Conroy & Wilcox wedding band (from Metier, of course!).
Their fun, February wedding was also just featured on one of our favorite wedding blogs,
snippet & ink
and also got
a shout-out on Refinery29
!